A Honest Opinion by Alphation
Introduction
Addslice.com is a website that pays you for browsing the web and watching YouTube videos. It adds low-key ads to the websites you visit and pays you for every view. You can also share your ad revenue with your favorite creators. They suggests the average user can earn approximately $5 per month by spending 3 hours a day browsing the web.
lets get straight to the point
Pay very less compare to watched ads
I recently came across a claim on website Addslice.com that suggests the average user can earn approximately $5 per month by spending 3 hours a day browsing the web. However, after taking a closer look at the actual user experience, it becomes evident that this assertion is far from accurate.
As shown in the image below, users have dedicated considerable time and effort, having watched over 5000 ads and shared the app with family and friends. Despite all these efforts, their earnings amounted to only $24. This stark contrast between the promised earnings and the actual outcome raises questions about the platform's transparency and the feasibility of its earnings claims.

Furthermore, this website has been endorsed by several popular YouTubers, many of whom have misled their followers with inaccurate opinions. These sponsored YouTubers have painted a rosy picture of the platform, enticing users with false promises, and ultimately leading them to invest their time and effort into a system that may not deliver the expected results.
One of popular youtuber review – Screenshot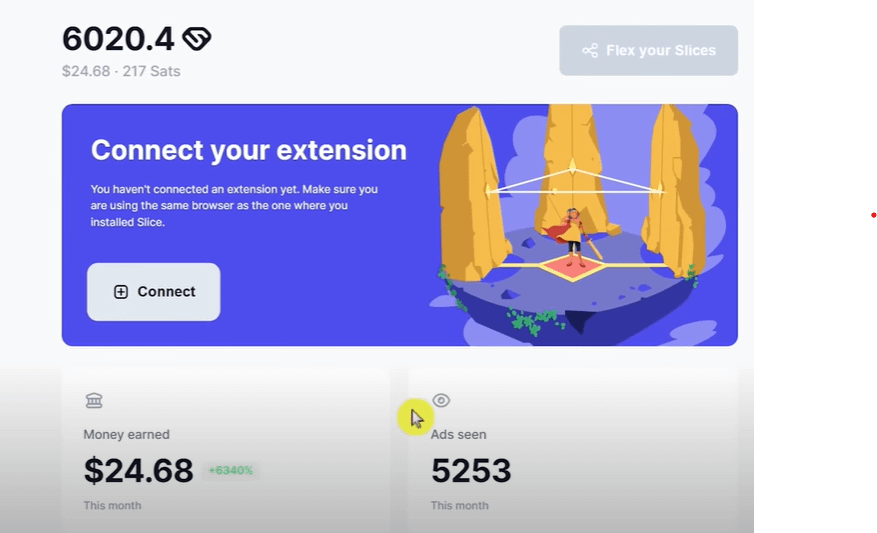 This one is my testing – screenshot

Further more Negative Reviews from
popular website like webparanoid.com
-addslice.com is not a trusted website and suspicious.
-We found bad reviews about this website
-We think the website writes fake reviews for themself
-People more often write bad reviews than good ones. A significant amount of complimentary reviews is a red flag for us.
One of the comment from internet
"addslice misleading page: Change of mind, it's a cheat extension. I work all day on the internet doing various tasks and a lot of Google searches and it turns out that the extension was blocked… Your extension has violated our terms and was blocked. -.- . They advertise a lot and earn well, but when you see a lot of ads they block you and don't pay you. Be more aware and at least put a limit on views and don't mislead people."
In conclusion, it's essential for users to approach such platforms with caution and skepticism, as the actual earnings may not align with the enticing promises made on their websites. It's essential for viewers to exercise caution when relying on endorsements from popular YouTubers, as their motivations and affiliations may not always align with the best interests of their audience. Always conduct thorough research and consider the experiences of actual users before diving into any online earning opportunity.